Strange Colt Brewery Craft Beer
Brewed on Site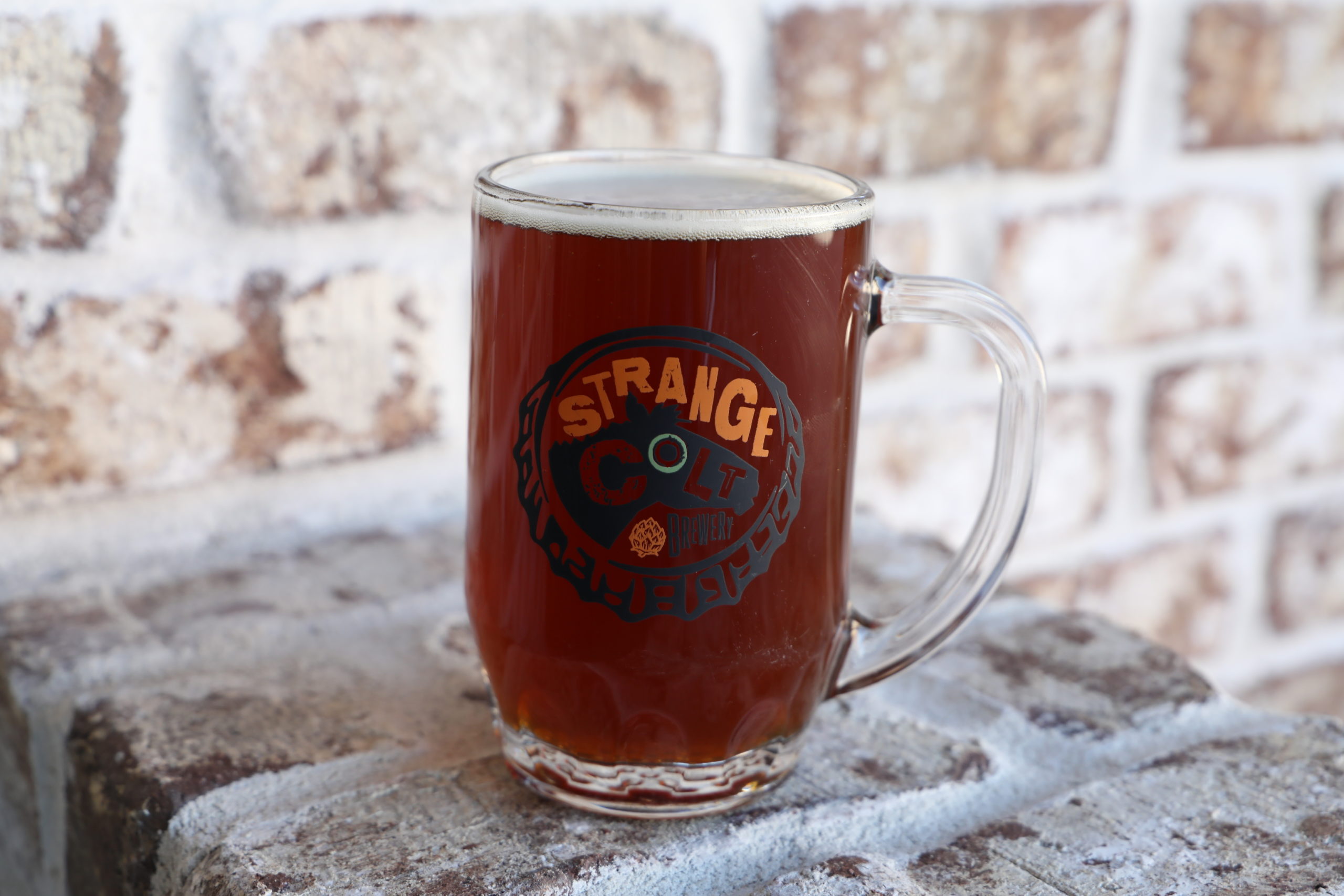 ***Craft beer menu subject to change daily based on availability***
Strange Kölsch – ABV 4.7 %
A dry, light to medium body beer with light malty sweetness. Low to medium hop bitterness with minimal aroma and a slight fruit flavor. Golden blonde in color; if you're into lighter brew, this is the beer to try!
Lazy Lemon Shandy – ABV 5.0 %
Our take on a classic German summertime favorite.
Holsteiner Hefeweizen – ABV 5.7%
A Bavarian-style ale brewed with malted wheat. The unique yeast adds a note of banana, clove and citrus.
Raspberry Sour Ale – ABV 4.8%
A crisp, refreshing sour accentuated with raspberries.
Brave Indian IPA – ABV 5.8%
Our flagship take on the classic West Coast style India Pale Ale. Featuring Mosaic, Citra, and Centennial hops.
El Caballo Loco (Mango-Habanero IPA) – ABV 5.8%
Our Brave Indian IPA takes a mysterious side road. The slight sweetness of the mango balances with the bite from the habanero.  Not too spicy, not too sweet. It is just too strange to ignore!
I Like It When You Call Me Big Hoppy – ABV 7.2%
If you want our latest and greatest NEIPA yet, you have to say the entire name!
War Horse Imperial IPA – ABV 7.3 %
A big, aggressive Imperial IPA hopped in the West Coast style with lots of American hop varieties. A small amount of lactose is added for balance. Brewed and dry hopped with Columbus, Simcoe, Centennial, Amarillo, and Cascade.
Draught Horse Irish Red Ale – ABV 5.7 %
A bold Irish Red with a malty backbone, accentuated with a roasted barley kick. Sláinte mhaith!
Danube Doppelbock – ABV 7.8 %
A bold German classic beer originally brewed by Monks. Just like the mighty river, this style originates in Bavaria.
Shire Horse Stout – ABV 5.3 %
Our stout has a rich, roasted malt flavor. Infused with nitrogen for a soft, velvety finish.
Bottled Only
Buckin Belgian Golden Strong – ABV 9.5%
Goliath Bourbon Barrel Aged Imperial Stout – ABV 9.5%
Tequila Barrel Aged War Horse IPA  – ABV 7.8%
Horseman's Head Pumpkin Ale – ABV 7.5%
Join our exclusive PADDOCK CLUB for only $50
Strange Colt T-shirt or hat of your choice –  larger sized beer pours for the regular price –  growler fill discounts on any beer – special recognition and warm and fuzzy feeling