Strange Colt Brewery Craft Beer
Brewed on Site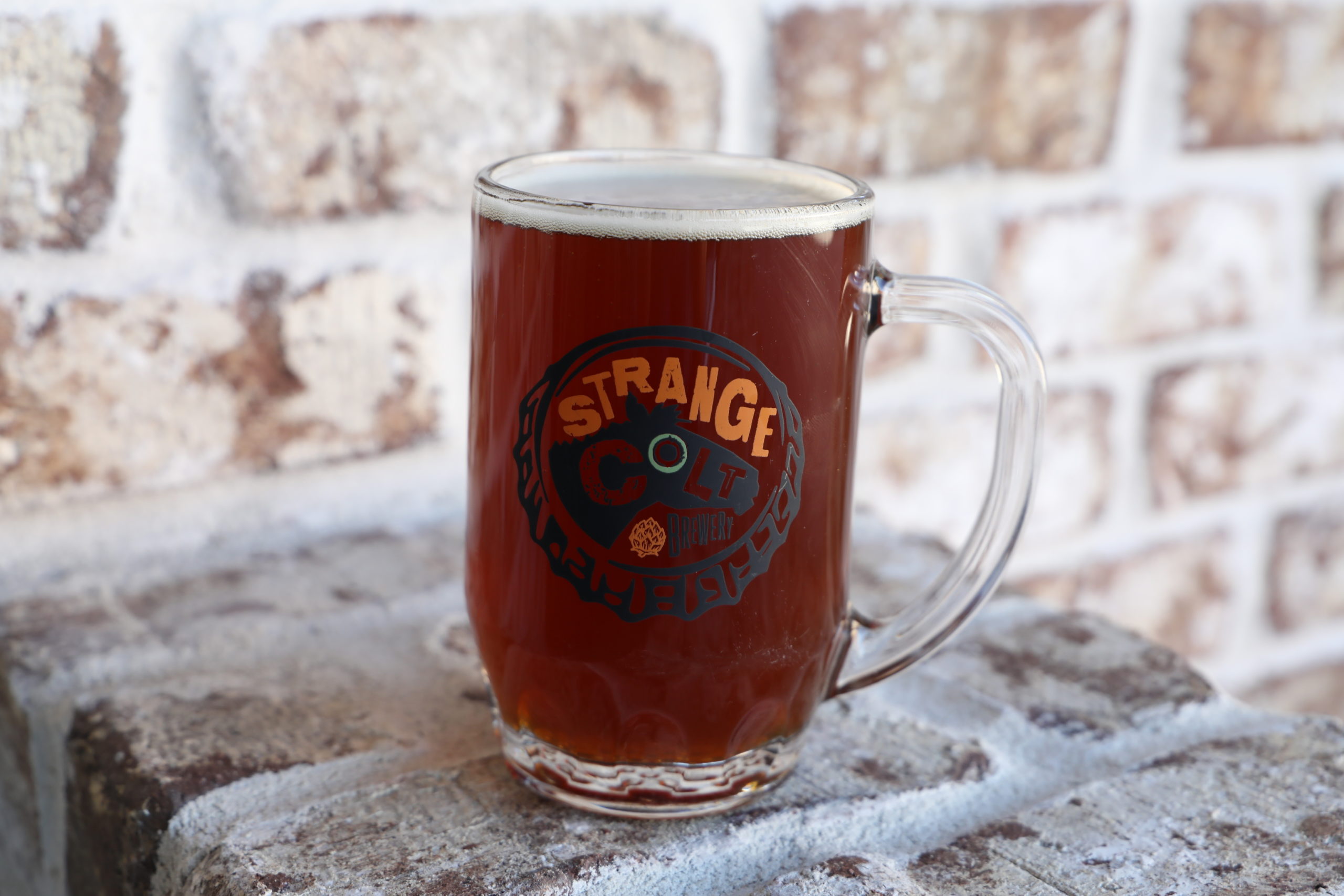 ***Craft beer menu subject to change daily based on availability***
Strange Kölsch – ABV 4.7 %
A dry, light to medium body beer with light malty sweetness. Low to medium hop bitterness with minimal aroma and a slight fruit flavor. Golden blonde in color; if you're into lighter brew, this is the beer to try!
Holsteiner Hefeweizen – ABV 4.7%
A Bavarian-style ale brewed with malted wheat. The unique yeast adds a note of banana, clove and citrus.
Brave Indian IPA – ABV 5.8%
Our flagship take on the classic West Coast style India Pale Ale. Featuring Mosaic, Citra, and Centennial hops.
El Caballo Loco (Mango-Habanero IPA) – ABV 5.8%
Our Brave Indian IPA takes a mysterious side road. The slight sweetness of the mango balances with the bite from the habanero.  Not too spicy, not too sweet. It is just too strange to ignore!
War Horse Imperial IPA – ABV 7.3 %
A big, aggressive Imperial IPA hopped in the West Coast style with lots of American hop varieties. A small amount of lactose is added for balance. Brewed and dry hopped with Columbus, Simcoe, Centennial, Amarillo, and Cascade.
Shire Horse Stout – ABV 5.8 %
Our stout has a rich, roasted malt flavor. Infused with nitrogen for a soft, velvety finish.
Limited Time
Peaches and Cream Sour Ale – ABV 4.4 %
A classic Berliner Weiss (sour beer), accented with peaches, and a little lactose for fun. Think "Summer Breeze"…
Draught Horse Irish Red Ale – ABV 5.7 %
A bold Irish Red with a malty backbone, accentuated with a roasted barley kick. Sláinte mhaith!
Highlander Scottish Ale – ABV 5.0%
A malt forward classic from the North, accentuated with a little peat smoked malt. A borrow tradition from the Scotch Whiskey trade.
Riding Dubbel Belgian – ABV 6.8%
A slightly hazed medium amber Belgian-style Dubbel. With a malty sweetness, a slight roasty flavor, and mild hop bitterness with no lingering hop flavors.
Crazy Horse N.E.I.P.A. – ABV 6.2%
Featuring English Marris Otter malts, and heavily dry hopped with Citra, centennial, and Warrior hops
Join our exclusive PADDOCK CLUB for only $50
Strange Colt T-shirt or hat of your choice –  larger sized beer pours for the regular price –  growler fill discounts on any beer – special recognition and warm and fuzzy feeling